DESTE Prize 2013 – WINNER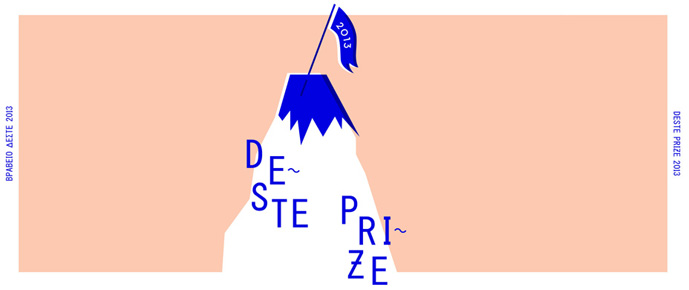 It is with great pleasure that the DESTE Foundation announces that this year's DESTE Prize has been awarded to artist Kostas Sahpazis!
The winner of the DESTE Prize 2013 was announced on Monday, September 9, 2013, during an award ceremony that took place at the Museum of Cycladic art.
On behalf of the Jury Committee, Ms. Bice Curiger made the following statement:
"It is a pleasure to announce to you in the name of all the jurors the winner of the 2013 DESTE Prize, a prize which is awarded every two years to a Greek or Cypriot artist living in Greece or abroad, and presented here in the beautiful spaces of the Museum of Cycladic Art.
It is noteworthy that the quality of this year's exhibition of all of the six shortlisted artists is very remarkable and did  not make our decision easy.
We would also like to mention that we were particularly grateful that the artists accepted to present their works personally, answering our questions.
And now the prize: We are very happy to announce that the prize is going to be awarded to Kostas Sahpazis for his complex sculptural work. A work, which is introducing an oscillating force into all sorts of defined categories of art and art history, while revolving around ideas of subtle destabilization. It seems that Kostas Sahpazis is at times creating a painting while piling up materials into delicately calibrated stacks, or accumulating objects that are and are not always what they pretend to be. Here the very concrete and the abstract meet. Drawings are made in space, sometimes reflecting 'figurative' elements like a citation or a portrait of the surrounding world and blurring their meaning."
For more information, please click here.
DESTE Prize 2013 Shortlisted Artists:
Marianna Christofides
Ilias Papailiakis
Michail Pirgelis
Kostas Sahpazis
Maria Theodoraki
Alexandros Tzannis
DESTE Prize 2013 Selection Committee:
Aphrodite Gonou – Contemporary Art Advisor
Dennis Zacharopoulos – Art Historian and Critic, Artistic Director of the Macedonian Museum of Contemporary Art, Thessaloniki
Eftihis Patsourakis – Artist, DESTE Prize 2011 shortlist
Nikos Pattichis – Collector, "Phileleftheros" Media Group, President
Faye Tzanetoulakou – Art Historian
Theophilos Tramboulis – Curator and Writer
DESTE Prize 2013 Jury:
Dakis Joannou – DESTE Foundation, President
John Bock – Artist
Bice Curiger – Kunsthaus Zurich, Curator
Daniel Birnbaum – Moderna Museet, Stockholm, Director
Michael Ringier – Collector
Beatrix Ruf – Kunsthalle Zurich, Director and Curator