Ametria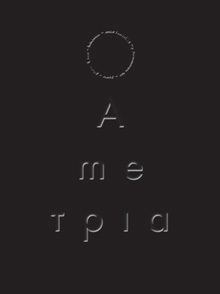 BUY AT ARTBOOK|D.A.P.
Ametria was an exhibition of accumulation and excess, contending against a common Western idea that, essentially, less is more, or that sparsity of presentation ensures profound discursivity. This book offers critical insight into the monumental exhibition conceptualized by Italian artist Roberto Cuoghi, combining pieces from the Dakis Joannou Collection with artifacts from the Benaki Museum in Athens to create a labyrinth of contemporary artworks and historical objects. With almost zero thematic overlap among the maze of works, Ametria was a monumental, disorienting exhibition that challenged viewers to embrace excessiveness, not as something negative, but rather as an associative methodology.
Through essays on disharmony, excess, and art in the context of mass accumulation by Polina Kosmadaki, Alessandro Pasini, and Yorgos Tzirtzilakis, as well as Roberto Cuoghi's annotated sourcebook, this book argues persuasively for an organic, evolutionary dynamic of art and history.
Edited by:

Karen Marta, Eleni Michaelidi, Regina Alivisatos

Year of publication:

2018

ISBN:

978-618-5039-31-8
English / Paperback / 17,5 x 29 cm / 358 pages