FRACTURED FIGURE (Vol. II)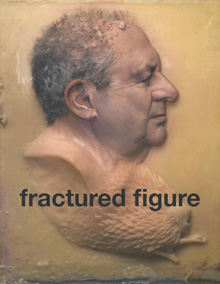 BUY AT Artbook|D.A.P.
Jeffrey Deitch, curator of the groundbreaking DESTE Foundation exhibition Fractured Figure, describes the concept thus: "If every period in art can be characterized by an approach to figuration that reflects the prevailing sense of the human condition, Fractured Figure represents a sense of cultural dysphoria, a state of dissatisfaction and anxiety, the opposite of euphoria. The new figural form is ruptured and deteriorating. It is fragile, just like real people… A search for truth, after years of being derided as an anachronistic and misguided pursuit in a world where there is no absolute truth, might actually be coming back to art. This truth is a different kind of truth, however. It is fragmented, complicated and multi-sided, not absolute… The Fractured Figure bears artistic witness to a fractured world and calls for a renewed embrace of humanity." This second volume is a compendium of the first edition of Fractured Figure, put together by Urs Fischer and Cassandra MacLeod. While the first volume was more of an artist's walkthrough, this new volume is a more traditional look at the works in the exhibition, which included such contemporary luminaries as Pawel Althamer, assume vivid astro focus, John Bock, Maurizio Cattelan, Paul Chan, Nathalie Djurberg, Barnaby Furnas, Robert Gober, Martin Kippenberger, Terence Koh, Jeff Koons, Nate Lowman, Paul McCarthy, Wangechi Mutu, Cady Noland, Tino Sehgal, Dana Schutz and Andro Wekua.
Edited by:

Urs Fischer and Scipio Schneider

Year of publication:

2008

ISBN:

978-0-9815771-2-8
Paperback / 29,2 x 37,5 cm / 243 pages / Illustrated throughout