ROBERTO CUOGHI: PUTIFERIO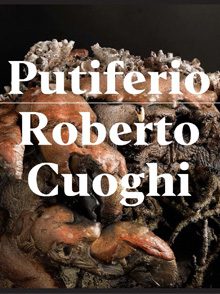 BUY AT Artbook|D.A.P.
"Putiferio" documents the performance and fantastical exhibition by Italian artist Roberto Cuoghi at DESTE's Project Space on Hydra in 2016. Many of the ceramic crabs included in the exhibition were fired onsite in kilns made by Cuoghi for the opening night, which took place on the rare occasion of the summer solstice and a full moon occurring at the same time.
Year of publication:

2017

ISBN:

978-618-5039-26-4
English / Hardcover / 24 x 21 cm / 80 pages