1968: ITALIAN RADICAL DESIGN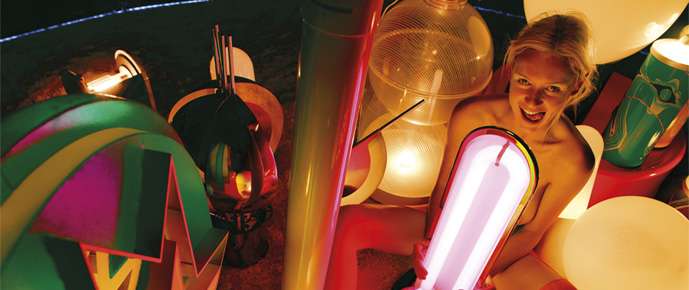 1968, the newest project from Maurizio Cattelan and Pierpaolo Ferrari's TOILETPAPER in collaboration with the DESTE Foundation in Athens, offers an unorthodox, kaleidoscopic walk through the Dakis Joannou Collection of Italian Radical Design furniture. Published as a board book, and named after a year that was pivotal for architecture and design (and, of course, the world at large), 1968 is a collection of dreams and nightmares, an inspiring, eye-popping compendium of colorful, ironic objects and bodies.
Photographs by Maurizio Cattelan & Pierpaolo Ferrari
Published by the DESTE Foundation and TOILETPAPER
Preface by Maria Cristina Didero
Drawings by Alessandro Mendini
The new book will be available in the Summer of 2014.
Read more about this new project on itsnicethat.com and on visionfield.blogspot.it.