ANGELO PLESSAS – DESTE PRIZE 2015 WINNER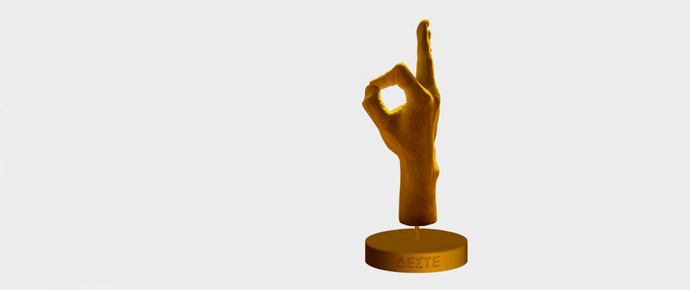 The DESTE Foundation for Contemporary Art and the Museum of Cycladic Art are pleased to announce the winner of the DESTE Prize 2015.
During an Award Ceremony that took place on Monday, September 7, 2015 at the Museum of Cycladic Art, the DESTE Prize was awarded to Angelo Plessas.
On behalf of the Jury Committee, Mr. Bernard Blistène, Director of the Centre Georges Pompidou in Paris, made the following announcement:
"This year's winner has impressed us with work that touches on both new technologies and ancient human concerns, among them community, the shading of art into life, and how we might reimagine ways of connecting with each other. This is a practice that is open, experimental, aesthetically adventurous, and combines complex thinking with humor, emotional warmth, and spiritual longing. We are delighted to announce that the winner of the 2015 DESTE prize is: Angelo Plessas."
Angelo Plessas' work revolves around the issues of internet freedom and online personality that evolve through social media. The focus of his work is to network the offline with the online in ways that make us understand aspects of both conditions and to generate new ways of relating to both. Angelo Plessas' work is a portrait of your online and offline self, Together. In the last couple of years, Plessas has been focusing on The Eternal Internet Brotherhood, a gathering and residency of sorts for internet artists that he organizes independently and crowdsources once a year.