Book Launch of MARATHON MARATHON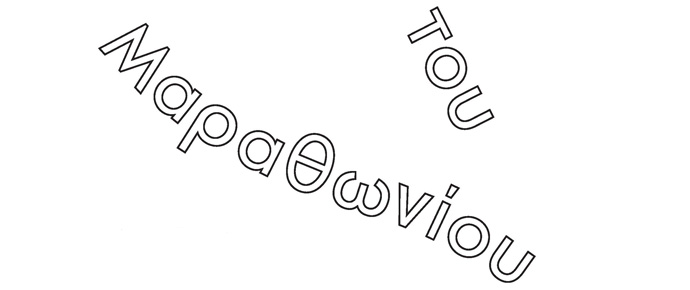 Sunday, June 18 at 18:30
Benaki Museum, Main Building
1 Koumbari Street, Athens

This event celebrates the publication of Marathon Marathon that brings together the interviews that Hans Ulrich Obrist conducted at the Acropolis Museum in Athens in 2010. The Marathon Marathon project was co-curated by Nadja Argyropoulou and took place between October 31st and November 1st, 2010 so as to coincide with the celebrations for the 2500th anniversary of the Battle of Marathon and address emerging concerns on identity, history, and power.
The publication includes interviews and contributions by Etel Adnan, Andreas Angelidakis, Athanasios Argianas, Nairy Baghramian, Daniel Birnbaum, Anna Boghiguian, Vlassis Caniaris, Dimitris
Dimitriadis, Simon Fujiwara, Phoebe Giannisi, Nikolaus Hirsch, Jeff Koons, Giorgos Koumendakis, Panos Koutrouboussis, Armand Marie Leroi, Natalia Mela, Benedikt Morandi, Sarah Morris, Luigi Ontani, Christodoulos Panayiotou, Leda Papaconstantinou, Yiannis Papadakis, Angelos Papadimitriou, Maria Papadimitriou, Vassilis Papavassiliou, Julia Peyton-Jones, Huang Yong Ping, Angelo Plessas, Aimilia Salvanou, Yorgos Sapountzis, Societé Réaliste & Georgios Papadopoulos, Christiana Soulou, Yorgos Tzirtzilakis, Nanos Valaoritis, Jannis Varelas, Kostis Velonis, Vangelis Vlahos, and Zyranna Zateli.