THE LOOK – Diller Scofidio + Renfro with Matthew Monteith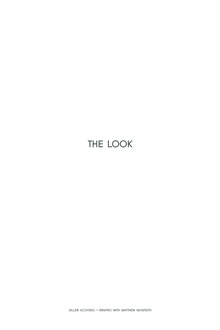 BUY AT Artbook|D.A.P.
Architecture is to building as fashion is to clothing: both may be seen as excesses of their functional roots. Whereas in fashion the adjective "architectural" is an asset, a positive term that applies to a design with distinctively strong structure and form, the term "fashionable" in architecture is pejorative, suggesting a fleeting trend with no lasting worth. As trends typically come and go, only to return again, the fast wheel of fashion occasionally falls into alignment with the slow motion of architecture. This peculiar synchrony between "fashion time" and "architecture time" is both unsettling and liberating.
Each year, the DESTE Foundation commissions an artist to curate a capsule collection and integrate the selected works into an independent project. For 2013, Diller Scofidio + Renfro examines the notion of the classic in fashion and architecture. The Look is a narrative in eighteen scenes about youth, aging, timelessness, and identity. It is set in an ambiguous time.
Published by the DESTE Foundation for Contemporary Art.
Edited by:

Diller Scofidio + Renfro

Year of publication:

2014

ISBN:

978-618-5039-09-7
English / Hardcover / 30 x 45 cm / 40 pages / 18 color photographic plates