Introducing Earth Speakr by Olafur Eliasson

Earth Speakr invites kids to speak their hearts and minds, and participate in shaping our world and the planet.
– Olafur Eliasson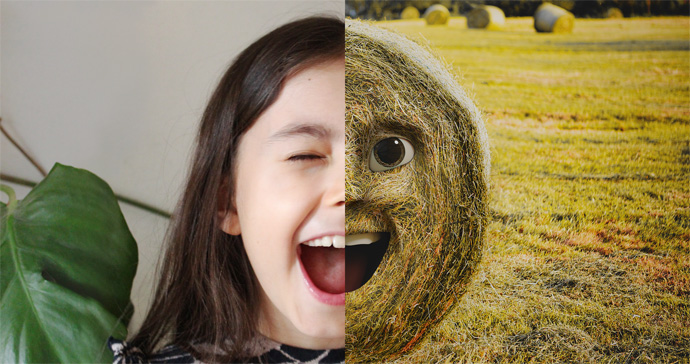 It is with great pleasure that we share information about Earth Speakr with you.
Created by Olafur Eliasson along with his studio, kids, creative partners, and a group of researchers and experts, Earth Speakr is an artwork that promotes collaboration and reflection between people of all ages on climate change and the future of the planet. It consists of a playful app (developed for iOS and Android systems) and an interactive website (www.earthspeakr.art) in 25 languages.
Over the next six months, everyone can download the Earth Speakr app and animate their environment using playful interactive technology. Kids aged between 7 and 17 years old can choose to take part by giving their voice to anything –a tree, a banana peel, the sky, or the street– and speak up for the planet. Their creative messages are shared on the artwork's website and experienced on the app via Augmented Reality (AR).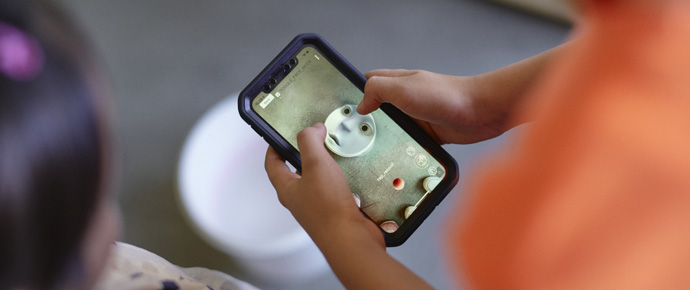 Both Kids and Adults can get involved!
If you are a kid, you can create Earth Speakr messages and invite your friends to make more.
If you are an adult, explore the Earth Speakr messages, listen to what they have to say, and share them with others by creating augmented-reality Loud Speakrs to amplify the topics that you find most relevant.
If you are an institution or part of a network, you can host an event and encourage kids to participate – digitally or in person. Toolkits available on the website guide you in co-creating engaging activities for kids to explore the artwork and in bringing Earth Speakr into your existing programming.
If you are in politics, you can get involved by listening to what future constituents have to say and considering how you can best respond to the topics they raise.
To get a feel for the project, watch a brief walkthrough with Olafur Eliasson here.
Download the Earth Speakr app today and let our kids be heard!
Earth Speakr is available free-of-charge on the App Store and Google Play.
Check out the tutorial here.
Let's amplify kids' voices and help them spread their ideas about their local environment while they unleash their creativity!
For more information on the project, please visit www.earthspeakr.art.
---

Follow Earth Speakr on social media:
Instagram | Facebook | Twitter | YouTube
#earthspeakr #listentothefuture
About the artist
Olafur Eliasson (b. 1967) is a visual artist working with sculpture, painting, photography, film, installation, and digital media. His studio is based in Berlin.
www.olafureliasson.net
www.soe.tv
---
Images:
Top: Olafur Eliasson, Earth Speakr, 2020, for the Federal Foreign Office on the occasion of the German Presidency of the Council of the European Union 2020
Middle: Olafur Eliasson, Earth Speakr, 2020, for the Federal Foreign Office on the occasion of the German Presidency of the Council of the European Union 2020. Photo: Lars Borges
Bottom: Olafur Eliasson, Earth Speakr, 2020, for the Federal Foreign Office on the occasion of the German Presidency of the Council of the European Union 2020